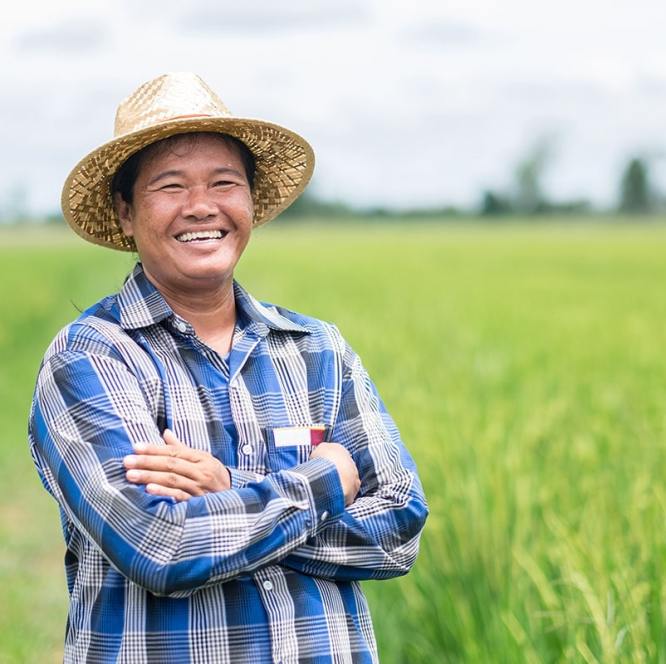 We leave no stone unturned
Our advocacies affirm our strong commitment to improve the lives of the Filipino people.
We take on diseases that rank high on the list of worldwide causes of death.
We have a responsibility to make medicines, vaccines, and quality healthcare more accessible to people everywhere to make the world a healthier place.
Kontrolado Ko, Diabetes Ko
Diabetes is a serious chronic metabolic disease characterized by an increase in blood sugar levels. It is one of the major causes of death in the Philippines. In 2020 alone, diabetes claimed 37,265 lives, according to the latest data from the Philippine Statistics Authority (PSA).
Our Kontrolado Ko, Diabetes Ko advocacy campaign aims to empower patients to take control of their diabetes. Primarily, the campaign seeks to promote medication adherence among patients with diabetes as the first vital step towards better health outcomes. Through regular exercise and proper diet, coupled with medication adherence and regular consultations with a physician, patients with diabetes can better manage their condition and improve the quality of their lives.
Bakuna Muna
Vaccines are one of the greatest public health successes in recent history. Vaccines help save lives and help prevent the spread of vaccine-preventable diseases. Despite this, however, vaccine coverage and vaccine confidence continue to decline in recent years. It's time to double our efforts to inform people of the life-saving importance of vaccination.
Our Bakuna Muna advocacy campaign aims to inform the public, especially on the grassroots level, of the benefits of immunization versus vaccine-preventable diseases. Under Bakuna Muna, we have different vaccination sub-campaigns that target specific groups such as adolescents, sexually active adults, expectant parents, and senior citizens, just to name a few.
Call The Shots
Vaccine immunization remains one of the most cost-effective public health interventions to date, saving an estimated two to three million lives each year. However, many people, including close to 20 million infants each year, do not have sufficient access to vaccines. In the Philippines alone, childhood immunization coverage has been declining over the past decade.
Our Call The Shots advocacy campaign aims to empower parents to call the shots on their child's health through vaccinations. We build awareness by developing and sharing educational materials to inform parents about how to protect their children against vaccine preventable diseases. We also encourage parents to get in touch with pediatricians and nearby health centers to ask about vaccination options and schedules for their children.
Guard Against HPV
The human papillomavirus (HPV) is a viral infection that is transmitted through skin-to-skin contact. According to the Centers for Disease Control and Prevention (CDC), the Human Papillomavirus (HPV), is one of the most common viruses that is transmitted sexually. It is so common that at least 80% of sexually active men and women will get some variety of it at least once in their lifetime, even if they have few sexual partners.
Our Guard against HPV advocacy campaign aims to increase HPV awareness, especially among sexually active adults, as well as adolescents before their exposure to HPV. The campaign emphasizes the urgency of visiting physicians and discussing different options to protect yourself against HPV, such as through vaccine immunization programs.
Hope from Within
Keeping the hope from within
Cancer affects thousands of Filipinos every year, placing an immense burden on patients and their families. We at MSD in the Philippines aim to redefine cancer care for Filipino patients and caregivers through Hope From Within.
We highlight the importance of prevention and early detection, as well as access to innovative treatment options to increase the chances of survival and improve the quality of life among cancer patients. We believe we can help improve health outcomes by keeping the hope from within alive among cancer patients, caregivers, and advocates.
Learn more about Hope from Within in social media: Facebook, Twitter, YouTube
Antimicrobial Stewardship
For more than 80 years, we have discovered and developed innovative medicines and vaccines to help treat and prevent infectious diseases in both humans and animals.
Here's how we are taking action:
• Leading in infectious disease prevention
• Driving innovation
• Advocating for policy solutions
• Advancing antimicrobial stewardship
• Supporting global antimicrobial
resistance surveillance