Our People
Advancing patient-centered healthcare in the COVID-19 era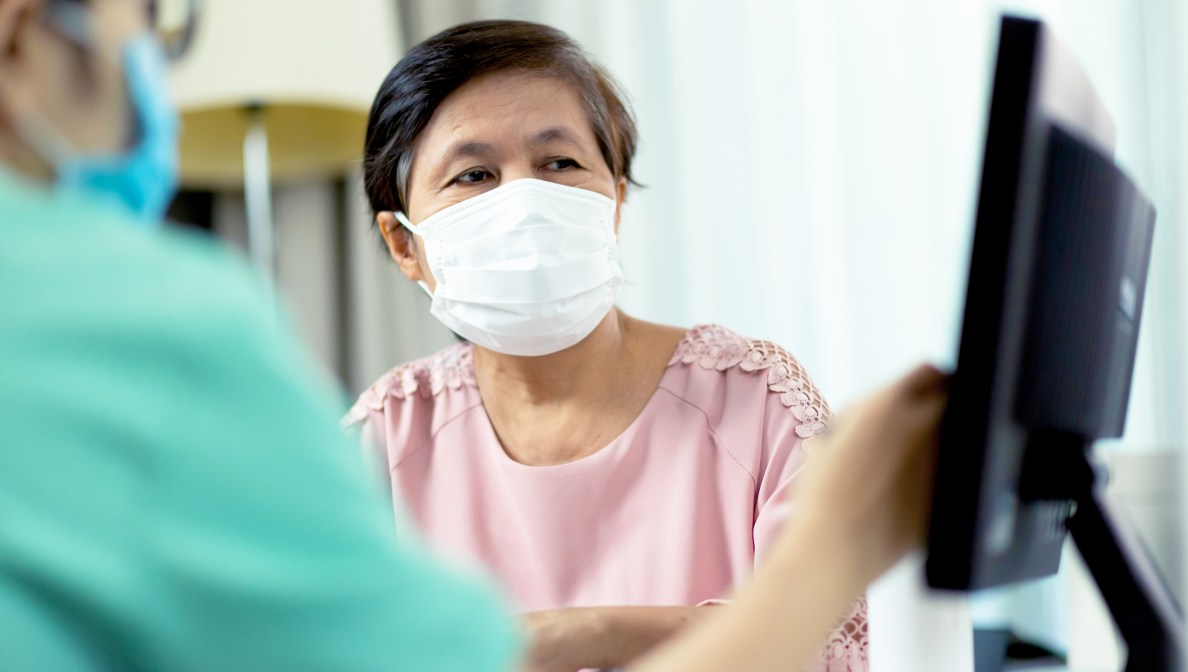 The coronavirus pandemic has challenged nearly everything about healthcare delivery, especially the experiences of patients and their families.
Although the methods of delivery have changed as hospitals and doctors pivoted to virtual care, the universal commitment to patient-centered healthcare should not.
This was emphasized by Dr. Beaver Tamesis in a one-on-one Zoom interview withThe STAR.
According to the amiable doctor, a medical practitioner's commitment to deliver on the promise of patient centeredness should not waver — especially in the midst of the pandemic.
"It's important for patients to be in complete control when it comes to making decisions about their own health, care and treatment," says Dr. Tamesis. "And as medical practitioners, our patients' welfare comes first. It's our duty to inform (them about their illness and the available treatments available in the market), advise and support them every step of the way."
Medical practitioners must always put patients' welfare first.
A cardiologist by training, Dr. Tamesis joined an international pharmaceutical company in 1995 hoping that his passion for healing people could help not only the firm in its business of selling products that heal, "but the Filipino nation who could benefit from them."
"I am and will always be a doctor by heart," he says with an impish grin.
Yes, Dr. Tamesis may not be out there in his PPE trying to save someone's life, but many lives have been impacted through the decisions, policies and programs he has implemented since he assumed the country leadership of Merck Sharpe and Dohme (MSD) in the Philippines in 2013.
"Working for an organization as big as MSD has allowed me to take on bigger challenges and to reshape paradigms," shares Dr. Tamesis. "We are committed to the Filipino patient."
Upholding the company'scommitment to continue "inventing for life," Dr. Tamesis helps steer the company in pushing for innovations to provide accessible quality healthcare among Filipinos, especially in the midst of a global pandemic.
"Every day, our vaccines — for pneumonia and HPV — and medicines save and touch lives," he enthuses.
Cancer advocacy
During the COVID-19 outbreak, hospitals were busy attending to COVID-19 patients, leaving those that needed other forms of medical care (like cancer) on the backburner.
Cognizant of the fact that cancer remains one of the greatest healthcare challenges for Filipinos, MSD in the Philippines, through its cancer advocacy campaign Hope from Within, took the initiative to inform and remind the public that, with or without the pandemic, cancer care — most importantly access to proper information and quality care — should continue to be prioritized.
This is simply because the moment a cancer patient stops treatment, the chances of getting the virus are higher because his/her immune system is already compromised.
If implemented right and funded properly, the National Integrated Cancer Control Act will give better support to cancer patients — from diagnosis, to getting access to treatment options, to getting post-cancer care.
"We also hold a series of discussions on cancer care to inform/remind the patients and public on the importance of early diagnosis and the continuum of care," adds. Dr. Tamesis.
Dr. Beaver Tamesis, president and managing director, MSD in the Philippines
An initiative of Hope from Within, a multi-stakeholder cancer advocacy campaign spearheaded by MSD in the Philippines, "Tita Hope Talks" gathers experts and stakeholders to discuss their perspective and provide insights on various issues surrounding cancer care. It is hosted by broadcast journalist and health advocate Niña Corpus.
"Through this, we make sure that cancer patients and their families are aware of all the new cancer treatments available in the market," adds Dr. Tamesis. "It's important that we get people to recognize that there are ways to get treatment, there are ways to avoid the nasty side effects of the more common or older cancer drugs and, at the same time, there are ways to find the financing for this particular treatment."
While the cost of healthcare in the country remains a top concern for a great number of Filipinos, "Tita Hope Talks" sheds light on the continuous progress in providing Filipino patients better access to cancer care.
The signing of the Republic Act No. 11215, otherwise known as the National Integrated Cancer Control Act (NICCA), aims to augment cancer survival by strengthening essential programs throughout the whole cancer care scope.
"Getting this NICCA Law funded properly is also part of ouradvocacy," shares Dr. Tamesis. "Hopefully, we get that similar snowball effect as when we first got the NICCA Law passed in 2019."
If implemented right and funded properly, the NICCA will give better support to cancer patients — from diagnosis, to getting access to treatment options, to getting post cancer care.
Vaccines save lives
Before this pandemic, there were more than 100 infectious diseases to think about. But right now, there seems to be only one disease — COVID-19. Everyone avoids going to the hospital to get medical attention for fear of contracting the dreaded virus.
"And because of that, the pandemic has also slowed down government's immunization programs for kids," notes Dr. Tamesis. "Moms were very afraid to bring their kids tobarangayhealth centers for fear of contracting COVID-19. Fortunately, the pediatric group of doctors working with us fully agree that we have to continue the immunization programs."
Dialogues with mommy groups were also held just to reiterate that vaccination efforts shouldn't stop because of COVID.
"We continue to get the LGUs and doctors' commitment to vaccinate kids against HPV and cervical cancer; and thelolosandlolasagainst pneumonia."
An oral pill for COVID-19?
With the pandemic thrusting healthcare into the spotlight, MSD is contributing towards finding a solution for COVID-19. In fact, it recently announced the clinical trial of Molnupiravir, an antiviral pill that is being evaluated for treatment of COVID-19.
Molnupiravir is an antiviral pill that is being evaluated for treatment of COVID-19.
"Molnupiravir is being developed by MSD in collaboration with Ridgeback Biotherapeutics," shares Dr. Tamesis. "Its mechanism of action is to insert itself into the SARS-COVID-2 virus. And so, when a patient is given Molnupiravir early in the course of the disease, it can kill the virus within five days." And patients could potentially reduce the risk of developing complications and undergoing hospitalization.
A clinical trial for Molnupiravir is currently underway to find out if it's effective or safe as a treatment for patients with mild to moderate COVID-19 without the need for hospitalization.