Health Awareness
Mom-of-three pediatrician shares tips in keeping family healthy amid COVID-19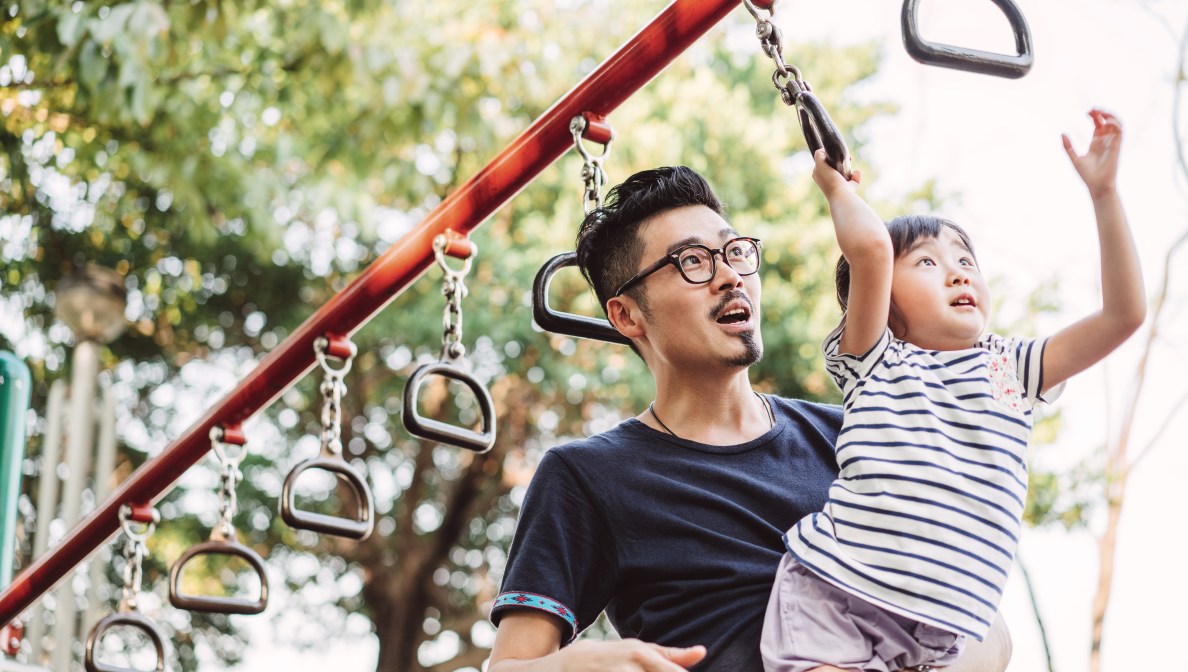 Parents nowadays tend to be more careful when it comes to decisions regarding their family's health, in Tagalog, maselan.
And no one is more maselan than a mom who also happens to be a pediatrician. Dr. Ma. Delta Aguilar is a mother to three kids aged 15, 12, and 10. She is the Vice-Chair for COVID Patient Services and a consultant of the Section of Pediatric Infectious Diseases of the Southern Philippines Medical Center.
Dr. Aguilar reminded parents to consult health experts to quell their worries about their family's health concerns. She also shared practical tips and advice on ensuring her children's health and safety during these challenging times.
Vaccination – a vital protection for kids
"I always make it a point to educate the parents about the importance of vaccinations," said Dr. Aguilar. "I tell them that vaccines are vital to protect their children from severe illnesses, especially those vaccine-preventable diseases."
According to the World Health Organization, vaccines are the most effective life-saving public health interventions in history. [1]
Fear and hesitancy about vaccinations also start at home, so Dr. Aguilar tells parents to help their children understand how vaccines work.
"My kids remain calm and at ease during their vaccinations because I took time to explain to them what to expect and how this will keep them healthy and strong," shared Dr. Aguilar. "I'm sure other parents will find a way how to make their vaccination trip a pleasant experience."
Filipino parents also have the habit of threatening their children with an injection to discipline them. Dr. Aguilar cautioned parents against doing this as it may develop childhood trauma and long-term fear and hesitancy.
"We should not mention, oh, pag hindi ka mabait, dadalhin kita sa doctor para ma-injectionan ka!" quipped Dr. Aguilar.
Dr. Aguilar also encouraged parents to keep records of their child's immunization history. If local community restrictions have held parents back and have caused them to miss out on their child's jab schedule, she advised parents to talk to their pediatrician about catching up and picking up from where they left off.
"As a pediatrician, I do not blame the mom for the delay, but I always tell them that we can catch up," she shared. "I understand that there are a lot of restrictions during the pandemic, and moms have a lot of other things on their minds. So I encourage them to catch up and provide them a timeframe when they can get their child vaccinated."
Additionally, Dr. Aguilar advised parents should protect themselves and their loved ones from COVID-19 by getting vaccinated themselves.
Staying strong and healthy in quarantine the "pedia mom" way
As the new school year started, children continued to take their classes online at home to reduce the spread of COVID-19. While this is a critical way to practice physical distancing, it can be disruptive to one's daily routine, especially for children. In addition, if you're a parent with a child studying at home, keeping them calm and occupied is an added challenge.
Dr. Aguilar admitted that she also struggled to keep her kids physically and mentally active during the strict implementation of the community quarantine. Still, she found creative ways to solve this.
"I play board games with the kids, like monopoly. And whoever loses will do 20 jumping jacks or run around the house a few times. I even bought badminton gear and a bicycle to get them to do some physical activities," she related.
As a mom and pediatrician, Dr. Aguilar also shared practical and straightforward tips to keep children physically and psychologically healthy during lockdowns.
Ensure a balanced diet. It may not be easy to have kids eat vegetables but make sure to inject them into your daily meals.
Engage in physical activities. Bring the kids to a local park or open area in the community, if allowed. Remember to follow your local health protocols strictly.
Observe proper hygiene. Teach your kids to wash their hands regularly and use face masks and face shields when necessary.
Schedule a time for the kids to connect with relatives and friends, even virtually.
Support their emotional and mental well-being through activities such as prayer and meditation.
The COVID-19 pandemic may have changed the way we do many things, but it hasn't changed the importance of checking in on your child's — and your own — overall health and wellness.
Call your pediatrician today and ask about the 2021 Childhood Immunization Schedule to protect your kids from vaccine-preventable diseases! For more information, you may visit https://www.facebook.com/CallTheShotsPH/.