Health Awareness
Mommy Nins Po shares tips to help ensure vaccine safety for your child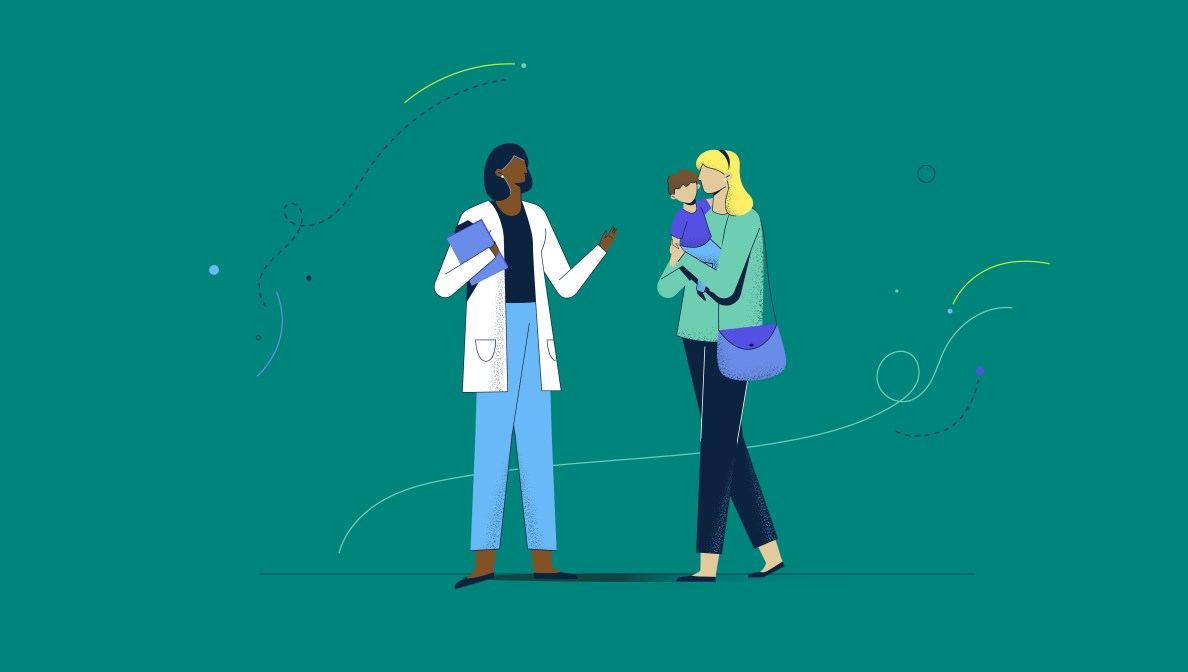 Everyone needs a little help sometimes, especially mothers. Whether you're a first-time mom or a mother of six, no one can deny that getting help, tips, and advice about your children's health, safety, and well-being from your friends and families goes a long way. After all, moms always want the best for their children. Mothers know the importance of car seats, baby gates, and other ways to keep them safe. But did you know that one of the best ways to protect your children is to make sure they have all of their vaccinations?
Mommy Nins Po, a make-up artist turned mom influencer, is an active voice on various social media platforms empowering mothers to make informed choices for their children's health.
"Aside from posting real motherhood stories and behind the scene moments of being a mom, I also like to share the things I advocate for and feel passionate about," said Mommy Nins Po, a -pro-vaccination advocate.
"I make it a point only to share information I strongly believe in, and I believe that vaccination saves lives," she added. Mommy Nins also shared that she makes an effort to be responsible with what she shares on social media because she strongly values its importance in positively influencing others.
"Whenever I have my kids vaccinated, my top priority is always their safety. So I try to research from reliable sources, communicate clearly with our pediatrician, and prepare my kids for the vaccination day," Mommy Nins enumerated.
Reliable vaccine information
Vaccine information is just a click away from many sources. But, as a mom influencer, Mommy Nins shared that she is mindful of only sharing accurate and reliable information.
"I am not a medical expert, so I go to reliable sources of health information," Mommy Nins explained. "For example, I go to Call the Shots PH on Facebook. They share reliable and easy-to-digest content about child vaccination. I find it very helpful for busy parents like me."
Vaccinations help protect children from deadly diseases like polio, tetanus, and diphtheria. They also help keep other children safe by eliminating or significantly decreasing dangerous illnesses that may spread from child to child.
Some of the worst diseases affecting children have been significantly reduced or eliminated, thanks to vaccines. Vaccines help protect children and teens from sixteen diseases like polio, measles, rubella, mumps, chickenpox, meningitis, pneumonia, tetanus, hepatitis A and B, influenza, diarrheal infections, reproductive cancers, and more.
As misinformation proliferates online, Mommy Nins safeguards her social media platforms through fact-checking and research.
"What's worse than reading false information is sharing it. So my tip to all moms out there is to be very vigilant about what you are reading and check the sources before you share it. Always credit your source," she warned.
Pediatrician-parent communication
Mommy Nins also emphasized that communication is essential, whether talking to your local community health worker or your child's pediatrician.
"The parent-pediatrician relationship is not a one-way street. We need to give and take. You need to share your child's information and medical history with your doctor. As a parent, it is our responsibility to know our child's overall health, and we need to communicate this clearly to our doctor. In return, our pediatrician can provide the proper care to our children to keep them healthy," she added.
Mommy Nins Po also highlighted the importance of documenting this communication through the child's vaccination record book.
"It's important to have your child's vaccination record with you. It's free, and you don't have to buy it. You get it after you give birth. Aside from keeping a record of your baby's immunization, there is useful information about your next vaccine schedule," explained Mommy Nins. "For moms like me who don't know the schedule, this is a great guide for me to know when the next vaccine schedule is."
For routine vaccines to be effective, children must complete the required doses according to schedule from the time they are born until they are one year old. They must also meet additional doses during supplementary or catch-up vaccination campaigns announced by the Department of Health.
"I learned about catch-up vaccinations from our pediatrician. What's good with this is you don't have to start all over again. For example, if your child has received the first dose and you miss the booster schedule, you just need to catch up. That's why the vaccination record book is very important because it will help you and your doctor plot the succeeding catch-up vaccines," she shared.
Preparation is key
Vaccine schedules for young children and adolescents are designed with kids' young immune systems in mind, helping to protect them from preventable diseases as early and safely as possible. The timing and spacing of immunizations are set to work with a child's immune system at specific ages and times.
Mommy Nins shared these simple and practical tips whenever her son gets a vaccine.
Bring a bag with your kid's personal belongings like a change of clothes, face masks, or perhaps their favorite toy.
Don't forget your vaccination card or child's record book.
Keep your child calm while en route to the doctor and waiting for the shot.
Bring some small treats or rewards.
Prepare first aid medicines like paracetamol, gel patches, and hot-cold compress.
"At this point, my child already knows that if he gets vaccinated, he did something good and is rewarded for it. So I want to instill in him that although vaccination may hurt a little, it's good for his health," said Mommy Nins.
Your child is far more likely to be hurt by a vaccine-preventable disease than by a vaccine. All vaccines undergo rigorous safety testing, including clinical trials, before they are approved for public use. Countries will only register and distribute vaccines that meet rigorous quality and safety standards.
"To all moms out there, don't be afraid because the benefits of immunization far outweigh its minimal side effects. Let's trust the medical experts. The vaccines given to our kids underwent years of research. Doctors will not give something harmful to our kids," she said.
As we continue vaccinating now and vaccinating completely, parents in the future may be able to realize a day wherein vaccine-preventable diseases will no longer be around to harm their children.
Call your pediatrician today and ask about the 2022 Childhood Immunization Schedule to protect your kids from vaccine-preventable diseases! For more information, you may visit https://www.facebook.com/CallTheShotsPH/.

This article was originally published in BusinessMirror.