Responsibility
MSD in the Philippines recognized by Kythe Foundation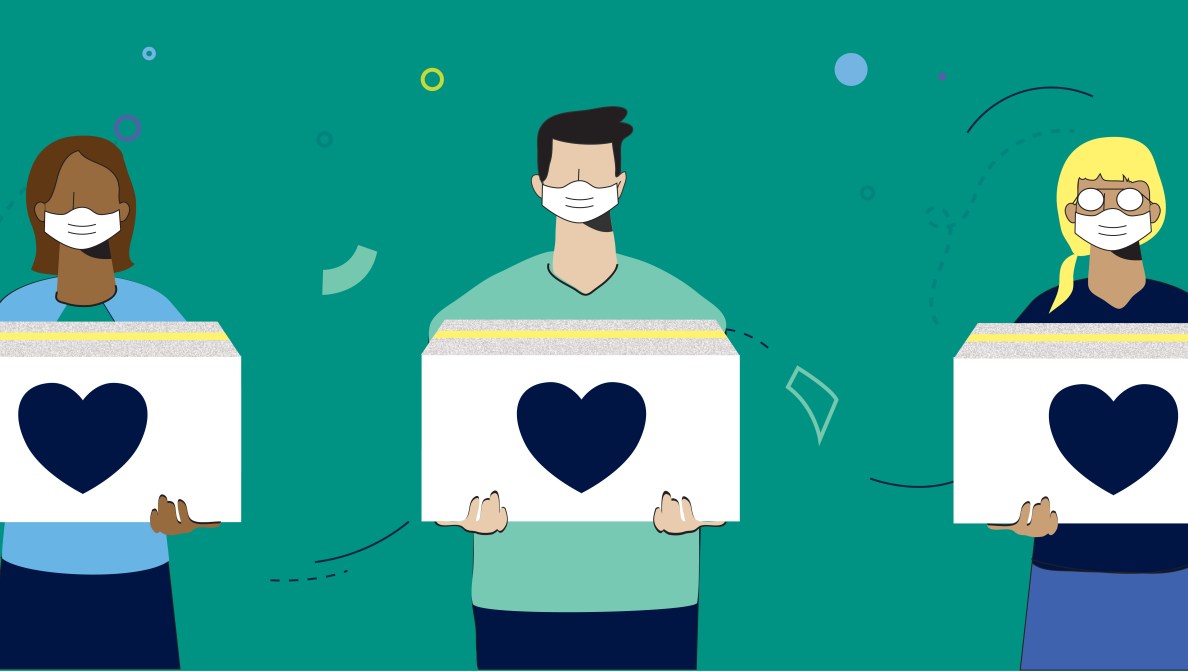 Leading healthcare company, MSD in the Philippines, was recognized as Corporate Volunteer Group of the Year by Kythe Foundation during their virtual Araw ng Parangal at Pasasalamat.
The event recognizes and celebrates the exemplary volunteers, affiliates, partners, parent leaders, and staff members that continue to support Kythe Foundation and its mission of improving the quality of life among hospitalized children with cancer and other chronic illnesses. The event also marks Kythe Foundation's 30th anniversary.
"It is a day for us to appreciate and honor our volunteers' dedicated efforts. It is a day to showcase how they make a difference," says Dra. Angie Sievert-Fernandez, Executive Director of Kythe Foundation, during her opening remarks. "Volunteers may come in different ages, with different skills and backgrounds, yet what they all have in common is a giving heart and an attitude of service."
Andreas Riedel, President and Managing Director, received this award on behalf of MSD in the Philippines. "I would like to congratulate Kythe Foundation for 30 years of providing strong community support for children with cancer all over the Philippines," says Riedel during his award acceptance speech. "We at MSD in the Philippines are honored and humbled to receive the Corporate Volunteer Group of the Year Award for the volunteerism of our employees in collaboration with Kythe, to help address the fears of children who are going through cancer, especially during this pandemic."
"This recognition inspires us to continue working towards our purpose of saving and improving lives and bringing hope to Filipino cancer patients throughout their journey," adds Riedel.
MSD gives back
MSD employees in the Philippines and around the world are passionate about giving back to their respective communities. "Giving back to our communities is at the core of MSD's company culture," shares Michael Blanch, Market Access and Corporate Affairs Director, MSD in the Philippines. "Despite the challenges posed by the COVID-19 pandemic, our employees' passion, collaboration, and commitment to the communities we serve never wavered, allowing us to continue our legacy of service for more than 25 years."
At MSD, employees are empowered to give back and help build healthier communities by engaging in activities where they can share their skills, time, and resources for the benefit of others. Every year, MSD employees can donate their time and talent to help improve the health and well-being of communities through notable programs such as MSD Gives Back, MSD for Mothers, and the MSD Fellowship for Global Health, just to name a few volunteering activities.
To foster a culture of giving back, MSD employees can take 40 hours of paid time off each year to volunteer with eligible non-profit organizations and donate their professional skills through virtual, short-term projects through a skills-based volunteer program.
Giving back amid the pandemic
Despite the challenges posed by the pandemic, MSD employees in the Philippines supported Kythe Foundation through "5X5: MSD Gives Back," comprising five different activities launched over the course of five months and focused on reaching pediatric cancer patients across the country.
From July to November 2021, "5X5: MSD Gives Back" provided different skills-based volunteering opportunities for MSD employees in the Philippines, as well as the opportunity to sponsor and organize Celebrate Life e-Parties for the Kythe kids from various health care centers in support of Kythe's Child Life Program. Skills-based volunteering opportunities included virtual storytelling, arts and crafts, science experiments, as well as mindfulness and yoga sessions with the Kythe kids.
"Thank you to our givers, our volunteers. We thank you for all that you do. Kythe will not be able to serve as many children, have an impact on as many families, nor grow the seeds of change without you. You help Kythe live its mission," adds Sievert-Fernandez.