Health Awareness
'Together for Health' forum highlights multisectoral collaboration in advancing patient-centric healthcare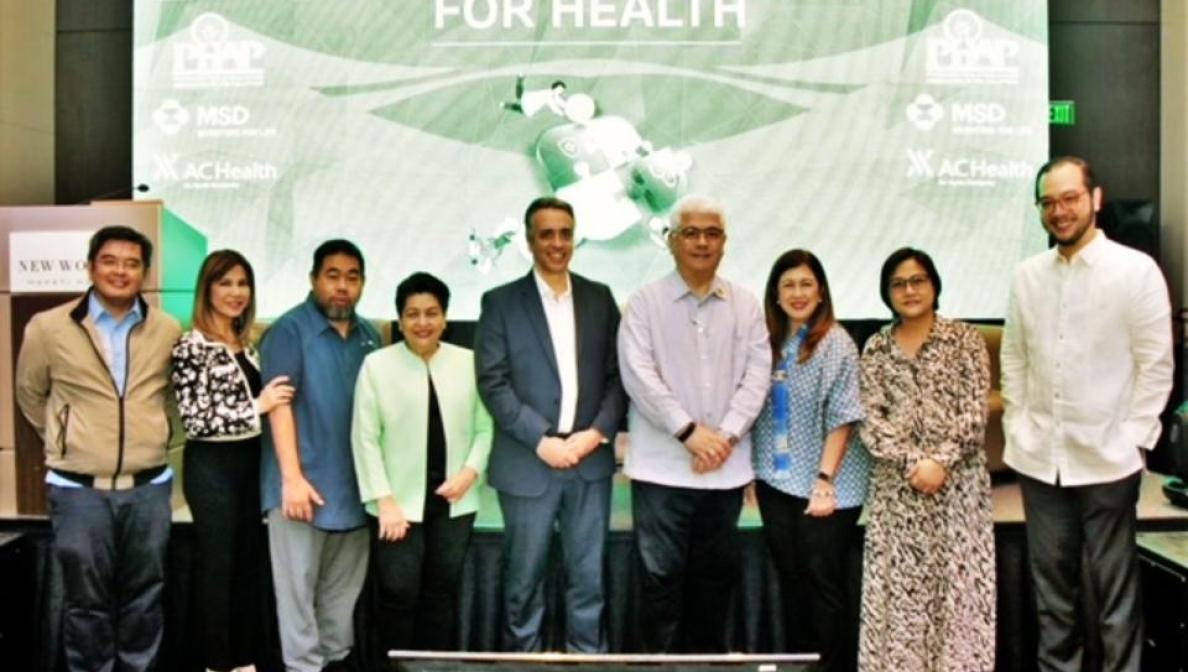 The Pharmaceutical and Healthcare Association of the Philippines (PHAP), in partnership with MSD in the Philippines and AC Health, hosted a media enablement session titled "Together for Health," which seeks to help deepen journalists' appreciation of relevant healthcare issues and the importance of making health topics more accessible to the broader public.
Partnerships for health continue to be essential in managing ongoing challenges, anticipating and addressing health-related issues, and providing new opportunities to encourage health-seeking behaviors and contribute to the population. 'Together for Health' underscores the importance of multisectoral collaboration in pushing for continuous progress in healthcare during and beyond the pandemic.
The event gathered renowned scientific experts, health leaders and decision-makers, and patient groups to provide insights and share their perspectives through an interactive panel discussion. Hosted by broadcast journalist and health and family advocate Jing Castaneda, the session will address current trends, the impact and lessons of the COVID-19 pandemic on healthcare, and insights on the way forward.
As the COVID-19 pandemic winds down and the world moves toward an endemic phase, the event aims to remind the public not to lose their newfound appreciation for their health.
"As we navigate the post-pandemic era, we encourage the media to be our allies in promoting health literacy. Together, we can complement the efforts of our partners at the Department of Health in advancing medically verified health information which can empower patients and create healthier communities. We believe that we can achieve this through collaborations and by making healthcare a national agenda," added Teodoro Padilla, PHAP Executive Director.
The health forum also tackled the significance of health literacy, highlighting the need for patients to access, comprehend, and apply health information and services. It is essential to be mindful of one's health as part of daily life, not solely when seeking medical attention. It is in this regard that health literacy can aid in preventing health issues, safeguarding one's health, and managing health problems effectively. Encouraging multi-stakeholder collaboration is vital in promoting health literacy to empower patients and establish healthier communities.
"We recognize and support the role of media in informing, educating, and guiding Filipinos, especially in times of crises. By providing accurate and comprehensive health information, we can inspire people to take charge of their health and demand better healthcare policies," said Andreas Riedel, President and Managing Director of MSD in the Philippines.
Experts suggest three major changes to learn from the pandemic and promote better public health: revisiting and strengthening public health systems, prioritizing universal health coverage, and implementing holistic policies that prioritize health as part of the national agenda.
"Collaboration across different sectors is key in ensuring that healthcare services are accessible and affordable for all Filipinos. Through partnerships, we can create innovative solutions and bring quality healthcare closer to communities in need. We look forward to working with our fellow healthcare advocates in achieving our shared goal of improving healthcare for all," said Paolo Borromeo, AC Health CEO and President.
With the pandemic now three years in, it is an opportune time to evaluate successes and continue to improve healthcare delivery for Filipinos. Sharing lessons learned and engaging media practitioners will help combat misinformation and build resilience.